Vicar: Rev'd Nick Gurney
Church Office (01332) 233456 Community Centre: 679600 Address: Boulton Lane, Alvaston, Derby, DE24 0GE
Click here to Email the Vicar
Thank you for visiting the website today and to so many in our community who regularly come through our doors, it really is a privilege to be able to support, encourage, praise and celebrate as a community. We are now an Open Church, open Monday-Friday between 10am-2pm & Saturday Coffee Mornings 10am-1pm. Come in and say hello, find a quiet place to pray and join us for Morning Prayer any weekday morning between 9.30am-10am.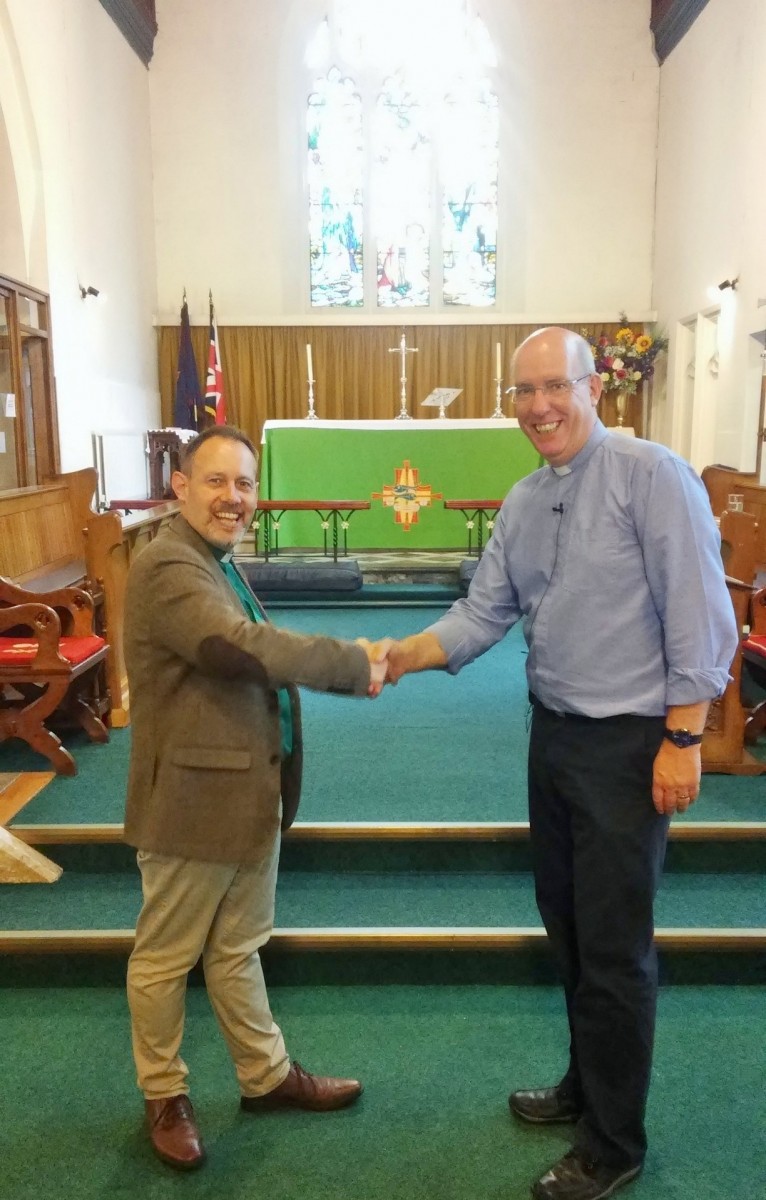 Welcome to Rev'd Paul Desborough (pictured) our new Curate. It is great to have him and his wife Jean now with us. Paul a former painter & decorater and worked for the Probation Service was Ordanied at the beginning of July and joined us with his first sermon on Sunday 9th.
Go to the What's On and press on Calendar to find out what else is happening, click Photos for recent events, and please feel free to get in touch. My 'door 'is always 'open' for you if you'd like to chat. You can call, email or pop in and see me during 'Vestry Time' especially for Wedding & Baptism enquiries, Monday evenings from 7.15pm-8.15pm.
Rev'd Nick Gurney